SCROLL DOWN FOR MORE!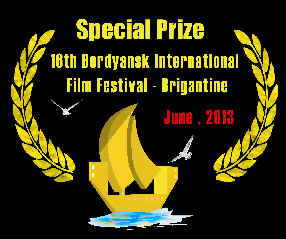 CLICK ON THE GRAPHIC - FOR MORE! CLICK ON THE GRAPHIC - FOR MORE!
June, 2013.16th International Film Festival BRIGANTINA . Vitaly Sumin is interviewed by Denis with TV5.
This photo - was taken in the luxurious resort "Surf" in the Azov Sea – where the Direction of the Festival "Brigantina" accommodated the members of the Jury and a few important guests. The Jury guys
are featured with the girls of the resort's restaurant (Great Food!..). From right to left – Peter Krupenin, prominent European producer (Sweden), Lyubov Titarenko, honorary people's actress of Ukraine, Vitaly Sumin, Bashar Akkad, producer, senior director of AD media Group (The Emirates), Edward Radjepov, writer-director, former Minister of Culture of Turkmenistan, Vladimir Fatyanov, writer-director (Russia).